MOU signed during ADEX 2023
While participating in ADEX 2023 with the PIB Partners, the NIDV signed an MOU on Defence Cooperation with Gyeongam TP. Follow the link below to learn more.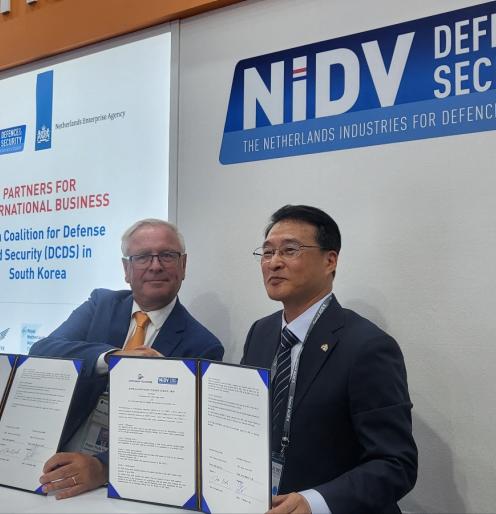 Netherlands-NATO-Korea Seminar
On June 28th, 2023, the NIDV organized a seminar for members of the PIB and members of the Defence and Security industry in South-Korea. This was done in cooperation with the Korea Trade Investment Promotion Agency (KOTRA), the Dutch Ministry for foreign affairs, the ministry for economic affairs and climate and the embassy of the Kingdom of the Netherlands in Korea.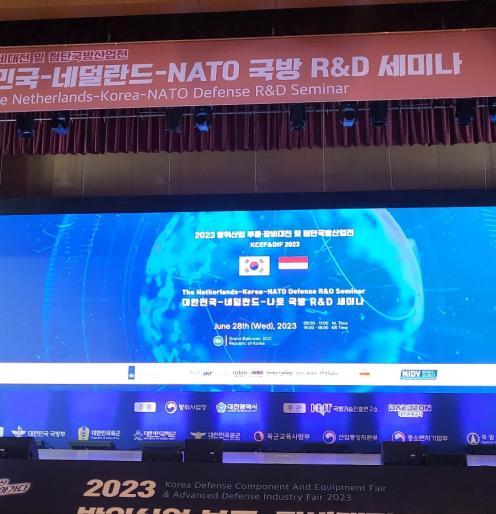 MoUs signed for BMI at NEDS, more to come
Solving global defense challenges, which is what drives this PIB, is not something that can be done without international understanding and collaboration. It is for this reason that the Netherlands and South Korea will sign two MoU's to advance this partnership.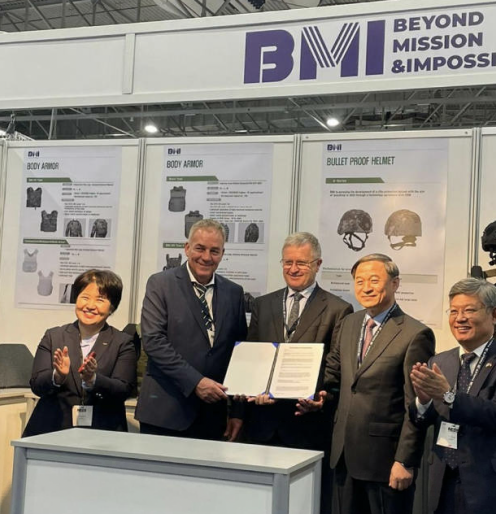 NEDS 2022 Defense Video Launch
During the NEDS on 22 November in Rotterdam, the Dutch Coalition of Defense and Security cluster launched four one-minute depth video's.