Coordinators: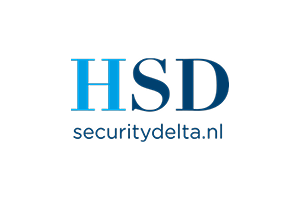 Security Delta (HSD) is the Dutch security cluster. Over 275 companies, governmental organizations and knowledge institutions have been working together since 2013 to make a difference in securing our digitizing society. They share their knowledge and collaborate on innovative security solutions, which can be scaled within the Netherlands and internationally. HSD 'thinks, dares and acts'. By providing access to knowledge, innovation, market, finance, and talent, HSD takes care of the preconditions for a successful security cluster. Nowadays, HSD also has a renewed focus on cyber security and resilience, smart secure societies and data and AI/Intel.
The HSD Campus in The Hague is the cluster's inspiring meeting place. HSD does this with the common goal of strengthening the Dutch economy, increasing employment rates, and making the Netherlands more digitally resilient.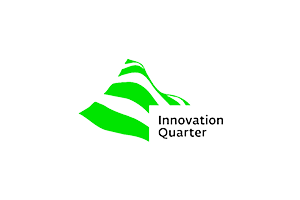 InnovationQuarter is the regional economic development agency for the Province of Zuid-Holland, also known as the greater Rotterdam – The Hague area. Its mission is to strengthen the regional economic structure by stimulating the innovation potential of this unique delta region.

Hardening and monitoring for Microsoft 365. Built for SMBs by world-class ethical hackers. Extremely scalable. Also available for MSPs.
Represented by Erik Remmelzwaal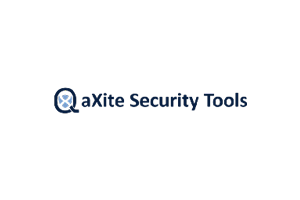 aXite secures technical installations against cyber attacks and possible data leaks, supports asset management and delivers innovative soltutions to ensure system integrity and full compliance with security and cyber directives. Through this protection, aXite can extend the lifecycle of legacy systems and deliver longer lifecycles to newly deployed technology. By applying open standards and techniques, aXite also ensures uniform data connectivity while staying vendor independent. aXite's passion for operational environments, technical installations and cybersecurity makes its offer unique.
Represented by Bert Willemsen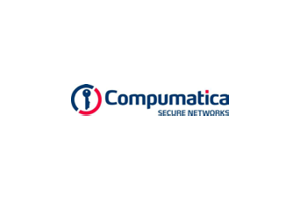 Compumatica is a fully independent Dutch cybersecurity manufacturer from Uden, with offices in the Hague and Germany. Compumatica is mainly active in the fields of network and e-mail encryption and network security/segmentation (firewall and diode technology). Compumatica develops, produces, and implements solutions with a high security grade without backdoors. During the development process of these solutions, security, simple implementation and integration, and easy management and usability for the end user are the main focus. Their solutions have different certifications from The Netherlands, the European Union, and NATO.
Represented by Nort van Schayik

DTACT processes, analyses and distributes data of massive volume at high speeds to help us stay ahead of today's data challenges. DTACT operates at the important intersection of big data, AI, ML, national security and cybersecurity. Leading brands and organisations as well as SMBs trust DTACT with their cloud security, health wallet privacy and operational optimisation world-wide.
Represented by Sander Swinkels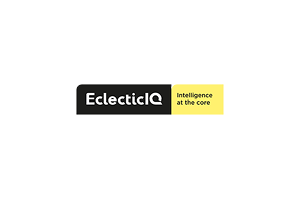 EclecticIQ is a global provider of threat intelligence technology and services. The most targeted organisations in the world – including governments and large enterprises – use our platform to automate intelligence management at scale and accelerate collaboration across security teams. With our open and extensible cybersecurity platform and ecosystem, they are able to stay ahead of rapidly evolving threats and outmaneuver adversaries by embedding Intelligence at the core™ of their cyberdefenses. Founded in 2014, EclecticIQ is a leading European cybersecurity vendor operating worldwide with teams across Europe, the UK, and North America, and via value-add partners.
Represented by Bareld Meijering, Steven Horst, and Shawn Hank. 

PRODAFT is a leading cyber threat intelligence company focused on a proactive approach to cyber security by intercepting and mitigating threats before they happen. Our vision as a company is to provide PRO active Defense Against Future Threats. We aim to keep citizens, businesses, and governments safe from any major security threats by providing timely and accurate information.
Our main service, a cyber threat intelligence platform called U.S. TA, is unique in its ability to access intelligence-led data right from the source – the communication logs of cyber criminals . Various detection mechanisms and intelligence collection tools, reinforced by a real-time investigation by security analysts, ensure that any persistent threats are handled in advance - making the platform a pivotal player in preventing data breaches and detrimental cyber-attacks.
 Represented by Koryak Uzan and Viktória Vargová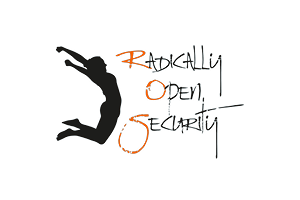 Radically Open Security (ROS) is the world's first not-for-profit computer security consultancy company. Headquartered in Amsterdam, ROS's core values are ethics, open-source, and openness/transparency. It has a one-of-a-kind business model, that gives 90% of its profits to charity (~650k Euros so far), and provides non-profit services for nonprofits/NGOs/civil society. Main services include: pentesting (ethical hacks, code review, red teaming, network/infra, crypto, embedded/HW), social engineering (phishing, mystery guest), incident response (CSIRT, malware reversing, forensics), security trainings, and much more. US-based customers include: Google, Mozilla, Open Tech Fund, Wikimedia Foundation, Ahold USA, and others.
Represented by Melanie Rieback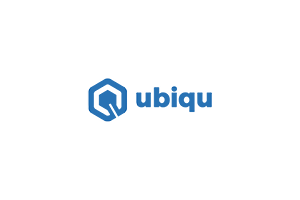 Ubiqu has created new technology that makes end-to-end software encryption possible. You can now have a secure way of entering your favorite websites, buy products and services online, perform financial transactions or make payments. Just by using your mobile phone. The solution contains special software that is cryptographically protected and certified. Ubiqu is the first company in the world that offers full security against all possible digital fraud, including Man-in-the-Middle and Phishing attacks.
Represented by Boris Goranov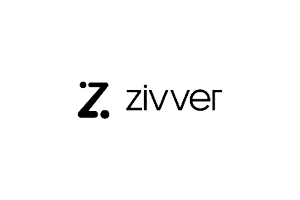 Zivver is the effortless, smart, secure, digital communications platform powering the next generation of secure communications. With the hyper acceleration of digital transformation, regulatory reforms and hybrid work, we all need a modern secure communications platform that is highly usable, empowering secure work with maximum effectiveness and minimal disruption.
Zivver has re-imagined secure communications, pioneering a solution from the ground up – a secure system that is frictionless with unparalleled encryption. They're empowering people and enterprises, transforming the way people think, act and communicate –mitigating errors and semantically tailoring security levels as required. They call it effortless, smart security.
Zivver allows organizations in any vertical or market the ability to send email communications or large files (up to 5TB) securely, from within their existing email client.
Represented by Lukas Valkenburg, Stefan Jager and Wouter Klinkhamer