Advancing global cybersecurity ambitions together
Cybersecurity is on top of the agenda for Germany and the Netherlands respectively for the coming years. With the rapid nature of digitalisation and the global challenge to secure smart industries, the importance of advancing future-proof cybersecurity together is apparent.
To secure Europe with trusted European technology, we must work together!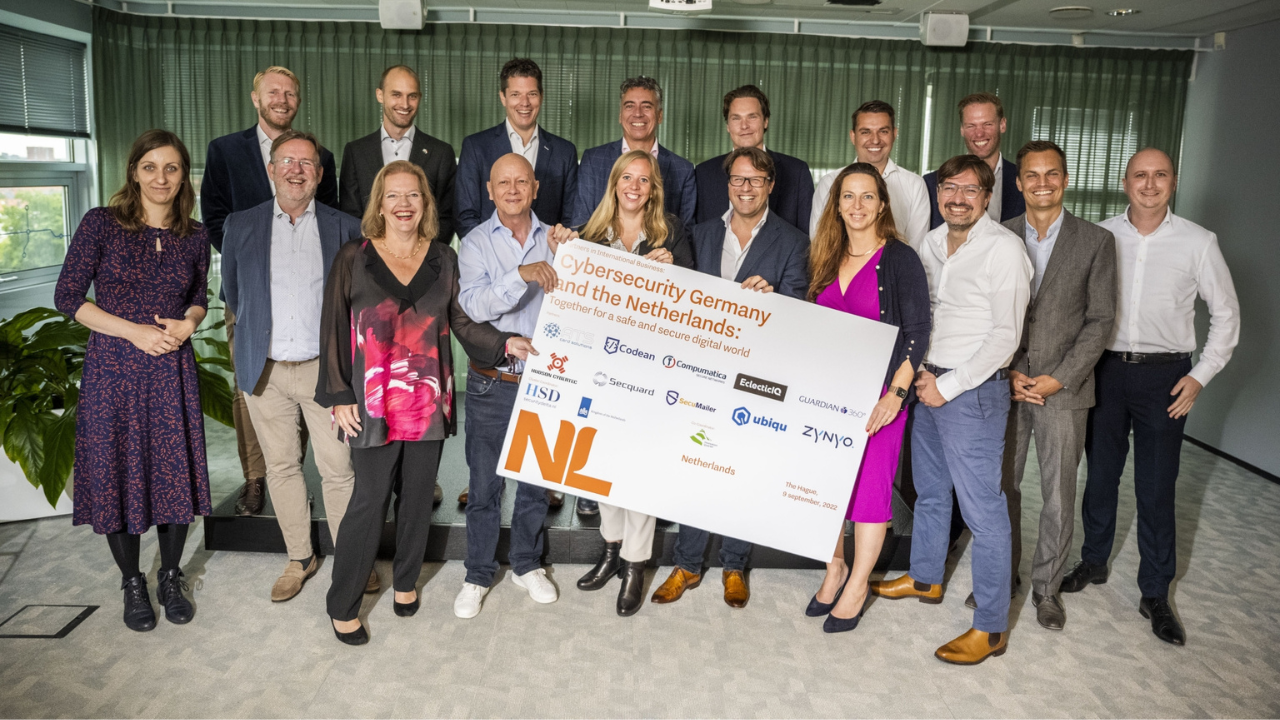 A public-private initiative from the Netherlands
A group of Dutch companies and government agencies have joined forces to offer the German market opportunities for effective cyber security solutions. We are partners in meeting our ambition to continue providing state-of-the-art cybersecurity solutions. And do this by excelling in the field of Operational Technology, Internet of Things, secure government, Identity and Access management and business communications
Open – Inclusive - Inventive
The Dutch entrepreneurial mentality is open, inclusive and inventive. Given the strategic location in relation to Germany, digital adoption rate and cultural similarities, there are many collaboration opportunities for German and Dutch organizations.
Together, we can build trusted European solutions for Cybersecurity
Interconnected markets will enable a sustained flow of business and knowledge exchange. Market growth, the creation of new jobs, and scaling up ongoing relations between German and Dutch companies is the expected outcome on both sides of the border.
Together, we can build trusted European solutions for cybersecurity.