A group of Dutch companies in waste management and circular economy is ready to bring proven solutions from the Netherlands to Australia. Let's team up and make Australia a cleaner place!
The Netherlands and Australia face huge challenges on the road towards sustainable waste management and the circular economy. The Netherlands aims to be 50% circular by 2030. Australia is aiming to recover 80% of all its waste by that time. By sharing knowledge, experiences and doing business there is a better chance to achieve all goals.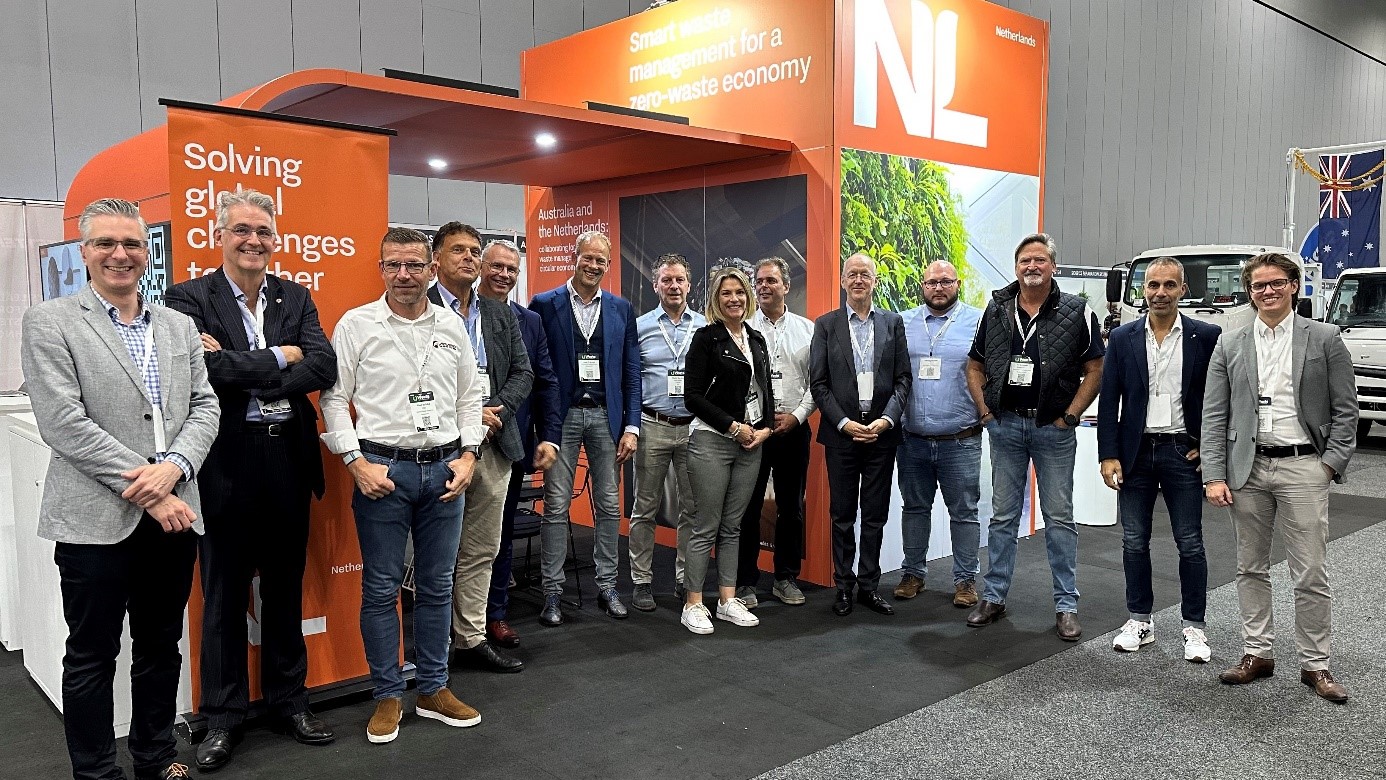 A public-private initiative from the Netherlands
Waste and Circular Business Australia – Netherlands (WasteBAN) is a public-private partnership and part of the 'Partners for International Business' program. This partnership is facilitated by the Netherlands Enterprise Agency, a government agency with access to a global network of embassies, including the Embassy of the Netherlands in Canberra. Together with our Australian partners, we aim to find solutions to waste management challenges in Australia and the Netherlands.
Granted, Australia and the Netherlands are half a world apart, but that doesn't stop the companies in the WasteBAN cluster to extend a hand to our Australian counterparts. Let's team up and work on better waste management and a more circular economy!